This wedding was very special because McKenzie was very emotional and easy to please.
It was a fun wedding, all guests were happy and relax. The atmosphere was excellent, all the family were happy to please and make the bride and groom happy.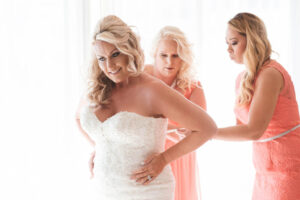 The color palette was designed to be in bright colors. such as orange, purple, yellow, and lilac tones. In contrast with the golden color that so-called the bride's attention.
We had a planning period of only 4 months! And this wedding spawned a couple more weddings up to today. Mckenzie and one of the bridesmaids continue in touch with Bridal Dreams. They keep recommending us for future weddings of their family & friends
VENDORS
Minister- Marco Arechiga
Wedding Cake- Sabor de Hogar
Flowers- Bridal Dreams
DJ- Agustín Verdugo
Photographer & Videographer: EM Weddings